You are here:
Home
» Consumer Checklist
Consumer Checklist
Self-Storage Consumer Checklist:

Self-storage can be a very convenient option for apartment residents, homeowners and for businesses. Most people have never rented self-storage before, so understandably they have little knowledge as to what they should look for. As you are calling around to shop for a self-storage facility to meet your needs, use the checklist below to help you determine the best value for you.
Ask if the facility has a rental truck for your use upon move-in. Some facilities offer this amenity to their customers for free.
Be certain that there are no hidden fees. Often, self-storage facilities will charge deposits, administrative fees or maintenance fees when you move in, in addition to your first months rent.
Some self-storage facilities offer a free lock or other consumer necessities when you move into the facilities. Many times, these goods are inconvenient to find or are expensive to buy.
Should you find a facility offering free locks, ask what kind of lock they are offering. Disk locks are difficult to cut or remove, and may be the most secure option for your stored goods.
Does the facility have on-site personnel for your assistance? Site personnel can be very helpful in the case of an emergency. Not all facilities have personnel on-site.
Does the facility have electronically coded gates? Coded gates help to keep a record of who is on the facility and when they were there.
Do the managers you speak with seem friendly and honest? Remember, you may be dealing with them frequently.
Ask if the facility offers automatic credit card billing. This can be a very convenient option for busy people.
Are the gates accessible seven days a week and on holidays, and locked late at night? Keep in mind that 24-hour access can make it difficult for managers to monitor who is on the facility.
Is the property easy to access? When pulling a trailer or driving a large moving truck, a busy street can make accessing and exiting a facility very difficult.
Our Features
Boxes & moving supplies
Carts & dollies
Climate & non-climate controlled units
Deliveries accepted
Drive-up access
Electronic gate access
Fenced/Walled perimeter
Ground level access
Heated
Intercom system
Interior storage units
Lighted units
Low cost insurance available
Onsite fax & photocopy
Short and long term rentals
Temperature controlled
Total account management
Video surveillance
Free security lock
No deposits/ no administration fees
Williston, FL's #1 Self Storage facility!
Call 352-528-4970
or

North Florida Mini Storage
352-528-4970
710 S.W. 6th Avn
Williston, FL 32696
See map to our location
Serving the Williston FL area since 1989!
Office Hours
Mon - Fri: 9AM - 5PM
Sat: 9AM - 1PM
Sun: Closed
Storage Unit Access Hours
:
Climate Controlled - 7AM - 8PM daily
Non-Climate Controlled - 24/7.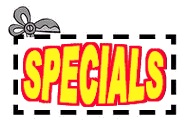 Click for Money Saving Coupons!