You are here:
Home
» Moving Supplies
Moving Supplies
We sell a number of moving and packing supplies to help you have a trouble free moving and storage experience. We're your one stop moving and storage provider.
It is very important that items are protected while in storage. And with that in mind we offer the items listed below. Be sure and check out our Storage Tips page for helpful information regarding the storage and protection of your personal and business items during a move or storage.
We offer these packing & moving products:
FREE lock when you move in
Book, Medium and Large Boxes
Wardrobe Boxes
Tape & Tape Dispensers
Paper Pads
Bubble Packs
Marking Pens
Rope
Moisture Absorber
Wardrobe Box

Recommended for the packing and storage of clothing. Includes hanging bar. Ideal for packing up your closet and dresser. Dimensions are - 24" x 21" x 48" Will hold 2-feet of closet rod.
File Moving Boxes

File box is specifically designed for business or personal records. Designed to hold letter or legal size folders. File box lid is included. Box dimensions are: 15" x 12" x 10".
Packing Paper

25 Pounds Per Bundle. Great for protecting fragile items and filling in empty space when your packing. Clean, white newsprint. Use it for wrapping dishes, glasses and other miscellaneous items. Keeps your belongings clean and your hands free of ink. 25 pound pack. Each sheet is approximately 20" x 27".
Medium Moving Boxes

Medium boxes are ideal for kitchen items, small appliances and toys. Meets UPS and FedEx shipping requirements. Box dimensions are: 18" x 18" x 16".
Large Moving Boxes

Large box is ideal for lightweight, bulky items such as lampshades, stereo speakers, electronic equipment, stuffed animals or clothing. Meets UPS and FedEx shipping requirements. Box dimensions are: 18" x 18" x 24".
Extra Large Moving Boxes

Extra large box is ideal for lightweight, bulky items such as linens, comforters, pillows and towels. Meets UPS and FedEx shipping requirements. Box dimensions are: 24" x 18" x 24".
Frame Moving Boxes

Great for shipping, storing large picture frames, mirrors and any large thin item. The best way to protect your paintings, large mirrors and large pictures is to wrap each corner with our Bubble Wrap, secure with Packing Tape and place the item in one of our Frame Boxes.
Packing Tape

55 Yards Per Roll. The Packaging Tape will give you 55 yards of tape. Enough to seal about 15 medium boxes. Very strong and durable.
Tape Dispenser

The perfect combination to seal your boxes with our Packing Tape. This sturdy tape dispenser will hold a standard 3" core of tape and comes fully assembled. It's lightweight, made of steel and high-impact plastic and will last for years.
Bubble Wrap

Efficient, economical and versatile for numerous packing needs. Ideal for fragile or heavy items such as electronic or stereo equipment components, paintings or sculptures and crystal or glass items. Made from recycled polyethylene. Available in small or large bubble size. Available in small or large bubble size. Dimensions of large bubble size are 10' x 16" (LxW). Dimensions of small bubble size are 15' x 16" (LxW).
Stretch Wrap

Use to bind, bundle, and fasten when moving or storing. Sticks to nothing but itself, with no adhesives or sticky residues, and no damage when removed. Available in 5", 10", 15" and 20" widths. Patented dispenser gives total tension control with squeeze of hand. 80 gauge thickness. Once stretched, wrap form-fits to item. Available in the following sizes - 5" x 1000'. 10" x 1000'. 15" x 1000'. 20" x 1000'.
Mattress Covers

Mattress bags keep your mattresses and box springs clean during moving or storing while protecting against soil, dust and water damage. Bag is made of heavy-grade 2.0 mil. polyethylene. Slips on and off easily. Mattress bags available in four sizes - Twin size: 87" x 39" x 10" (LxWxH). Full size: 87" x 54" x 10". Queen size: 92" x 60" x 10". King size: 96" x 78" x 10". Includes one bag - order an additional bag to cover your boxspring.
Moving Blankets

Heavy duty quilted furniture pad is ideal for preventing nicks and scratches while moving or storing valuables. Multipurpose and washable. Double-stitched border. Recommended for long-term storage. 72" x 80" - Approx. 1/8" thick.
Paper Moving Pads

Paper pads prevent nicks and scratches and keep belongings clean and secure. Ideal for any wood or fragile furniture, pictures and mirrors. Includes three 48" x 72" cushioned pads. Economical, multipurpose, and reusable 3-ply recycled paper.
Disk Lock

This disk lock is, in our opinion, one of the best methods of securing your storage area. These locks, because of their design, are extremely difficult to cut or destroy.
Our Features
Boxes & moving supplies
Carts & dollies
Climate & non-climate controlled units
Deliveries accepted
Drive-up access
Electronic gate access
Fenced/Walled perimeter
Ground level access
Heated
Intercom system
Interior storage units
Lighted units
Low cost insurance available
Onsite fax & photocopy
Short and long term rentals
Temperature controlled
Total account management
Video surveillance
Free security lock
No deposits/ no administration fees
Williston, FL's #1 Self Storage facility!
Call 352-528-4970
or

North Florida Mini Storage
352-528-4970
710 S.W. 6th Avn
Williston, FL 32696
See map to our location
Serving the Williston FL area since 1989!
Office Hours
Mon - Fri: 9AM - 5PM
Sat: 9AM - 1PM
Sun: Closed
Storage Unit Access Hours
:
Climate Controlled - 7AM - 8PM daily
Non-Climate Controlled - 24/7.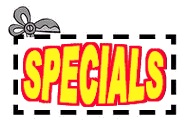 Click for Money Saving Coupons!