You are here:
Home
» Storage Tips
Storage Tips
Things You Should Do:
Make a list of all the packing supplies you will need. Such as boxes, tape, bubble wrap, marking pens, Damp Rid, rope, and pallets.
Visit the facility that you want to store your items. Take a list of what you are going to be storing so that the manager can help you determine the correct size for your needs.
Schedule your mover 30-45 days in advance.
Be sure to read the lease before signing it. Make sure you are aware of company policies on moving out, paying the rent and other important information.
If you are using a moving company, find out what size truck they will be using. This is valuable in determining if your unit will be accessible to that truck. Most moving companies charge more the farther they have to carry your things.
Use plastic tarp, pallets, 2 x 4's or plywood to keep your items off the floor of the unit.
Utilize all the space in your unit. Make a plan as to how you are going to arrange your items. A good plan will save you the time of having to rearrange your unit. Leave an aisle in the center of your unit so that you have a walk way to the back of the unit.
Use freestanding shelves to help organize your unit.
Label the boxes on all six sides and keep a list for easy reference. This will save you time if you have to look for something in particular. When packing boxes fill them without making them too heavy to lift. Always put the heavier boxes on the bottom and the lighter ones on top of the heavier ones. This will prevent boxes from being crushed. Keep boxes off the floor.
Be sure to store frequently used items at the front of the unit to avoid having to search for them.
To protect your items, cover them with moving pads, sheets, or light blankets.
Be sure to check your unit once a month.
Disassemble items such as tables, bed frames, etc. (This will save space.) Wrap and label all pieces for an easier time when you have to reassemble them. Put all hard ware in bags and mark the bags accordingly.
When you disassemble electronics, such as computers, stereos, things that have numerous cords, place small colored stickers on the cord and the same color sticker where the cord goes. This will save you the hassle of trying to figure out what goes where when it comes time to reassemble your electronics. If possible, use the original boxes to store your electronics and other items.
Rubbermaid containers are great to store your items. They have tight fitting lids and stack easily. Keep the more valuable items in the rear of the unit. This will prevent others from seeing them when you are in your unit.
Keep out of season clothes accessible, because you may have your belongings in storage longer than anticipated.
Be aware of your surroundings when you are in your unit. If you see a potential problem or anything suspicious alert the manager.
Storage Tips For Various Items
Appliances:
Refrigerators and/or freezers should be thoroughly dry and stored with doors slightly ajar. Some goods can be stored inside large appliances and boxes can be stacked on top of stoves, refrigerators and freezers. Make sure that stoves and cooking equipment are cleaned before they are stored.
Bicycles and other metal items:
To retard rust, wipe all metal surfaces with a rag containing a few drops of machine oil.
Books and documents:
Pack books flat to protect their spines. Do not place boxes directly on concrete floors, but use plastic tarps, pallets or skids to prevent moisture absorption. Use packing to fill out empty pockets in the boxes. Do not pack fragile items in the same box with books and do not overload.
Bedding, clothing, curtains, drapes and linens:
Clothing, curtains and drapes should be stored on hangers. Wardrobe boxes may be purchased in our office. If the items are too large for a box or cannot be hung, such items should be carefully folded and stored in dresser drawers, cedar chests or wardrobe style cardboard cartons along with bedding and linens. Keep out of season clothes accessible, as you may have your belongings in storage longer than anticipated. Food crumbs or stains should be removed before storing. Avoid storing anything that may attract pests.
Dishes and glassware:
Place a layer of packing inside the bottom and at the top of boxes containing glassware. Ideally these items should be stored in a specifically designed dish pack box (available in the office). All glass items should be individually wrapped: nest cups and bowls, and stand plates, saucers and platters on edge. Wrapped glasses should be placed near the top of cartons. Again, fill all pockets with packing materials. Label all boxes containing glassware, and do not place heavy items on boxes containing glassware.
Furniture:
Place a pallet, corrugated cardboard mat, or plastic tarp on the floor and stand sofas and mattresses on end. Disassemble beds and tables and wrap table legs in paper. If a table will not disassemble, place padding on the floor and place the table on its top with the legs pointing up. Use dresser tops for stacking cartons and dresser drawers for linens or small, delicate items. Keep upholstery off the floor. Most lightweight chairs can be stacked "seat to seat" or placed upside down on tables that cannot be disassembled. Finally, place a light cotton (e.g., a bed sheet) dust cover on your furniture.
Holiday decorations:
Save the original cartons that contained delicate ornaments and pad the ornaments with packing paper or newsprint. Wrap strings of lights around a piece of cardboard before placing in a carton lined with packing paper.
Lamps:
Wrap large lamps and place them in boxes and pack delicate lamp shades separately. Do not use newsprint to wrap lamp shades or any other goods that may be damaged by ink stains. Do not store heavy items on cartons containing lamp shades.
Mirrors, windows and screens:
These items should be stored on edge, not flat.
Tools:
Metal tools should be cleaned and wiped with a rag containing a few drops of machine oil to retard rust. Long-handled tools such as rakes, shovels and hoes should be clean, lightly oiled and tied in bundles.
Things You Should Not Do:
Do not use plastic to cover your belongings. It retains moisture.
Do not store any food items. This will prevent any unwanted guests.
Do not pack your boxes so that they are too heavy to carry them. Especially when you are packing books.
Do not give out your password, gate code or any information to any one that is not listed as having "Access".
Do not use printed newspaper. The ink may smudge and get on your items.
Do not forget to clean appliances before you store them.
Do not store any toxins or flammables. Such as paint, oil, or gasoline.
Our Features
Boxes & moving supplies
Carts & dollies
Climate & non-climate controlled units
Deliveries accepted
Drive-up access
Electronic gate access
Fenced/Walled perimeter
Ground level access
Heated
Intercom system
Interior storage units
Lighted units
Low cost insurance available
Onsite fax & photocopy
Short and long term rentals
Temperature controlled
Total account management
Video surveillance
Free security lock
No deposits/ no administration fees
Williston, FL's #1 Self Storage facility!
Call 352-528-4970
or

North Florida Mini Storage
352-528-4970
710 S.W. 6th Avn
Williston, FL 32696
See map to our location
Serving the Williston FL area since 1989!
Office Hours
Mon - Fri: 9AM - 5PM
Sat: 9AM - 1PM
Sun: Closed
Storage Unit Access Hours
:
Climate Controlled - 7AM - 8PM daily
Non-Climate Controlled - 24/7.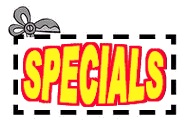 Click for Money Saving Coupons!